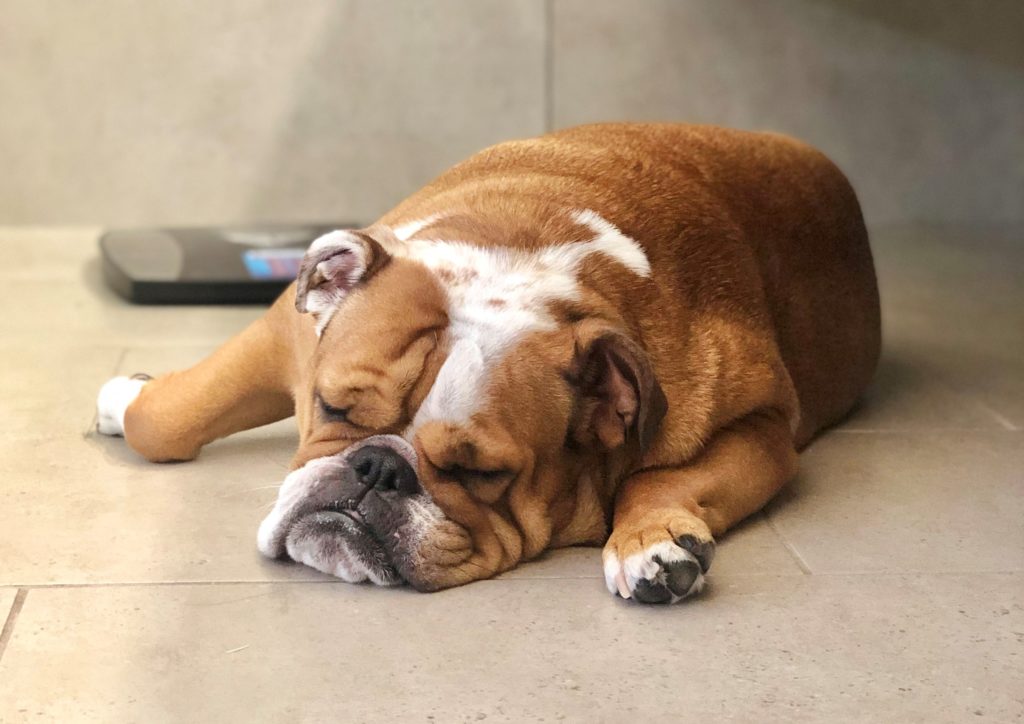 Roly RoundUp – January 2020
3 Best Bathroom Trends for 2020
This month I decided that as it has been so hot and I have spent a lot of time lying in the bathroom as – ahhhhhhhh – those tiles ♥, we will be celebrating the humble bathroom.  No longer is this a space to be forgotten.  Dog lovers of the World unite to make this a space that your pampered pooch can escape to – that is beautiful and functional (and an absolute sanctuary from the heat).
Although one of the smallest rooms in the house – bathrooms are now becoming a luxurious and beautiful statement, all of this without losing the core functionality of this space.
All that glitters is Gold
One of the hottest trends to hit 2020 is Gold – very apt considering we live on the 'Gold Coast' and so if anyone can pull it off it should totally be us.
You can fully embrace the trend, or you can look at adding subtle accents throughout the bathroom, think gold taps, gold light feature, possible a gilded framed mirror then you can add layers by utilising gold accessories such as soap dispensers, maybe a candle or two.
The image below is courtesy of Pinterest.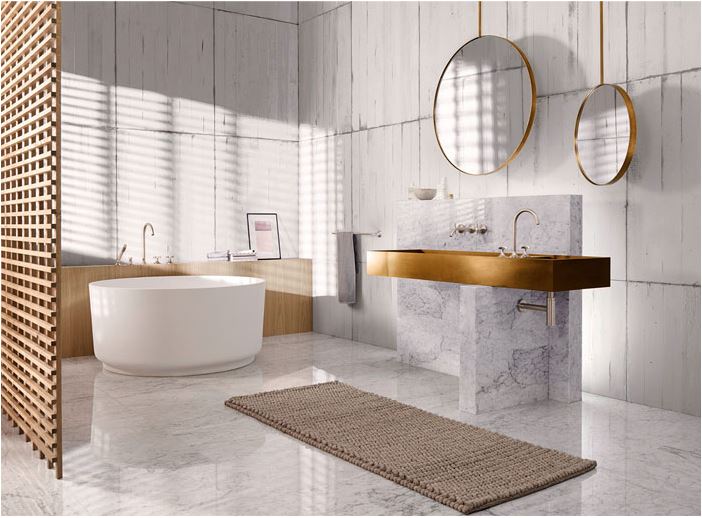 Black is back
According to 2020 Home Design report from Houzz
'A surprising addition to the most popular search terms this year (2019) was "black bathroom" which wasn't in the charts at all in 2018.  Some of the most popular photos at the end of 2019 back up this emerging trend, with images featuring black painted walls, black metal-framed screens and even black slate wall covering all finding their way onto the site'.
This a truly beautiful example of this trend, that has been perfectly encapsulated by @alisa-lysandra. https://www.instagram.com/p/B1TWfncBS0B/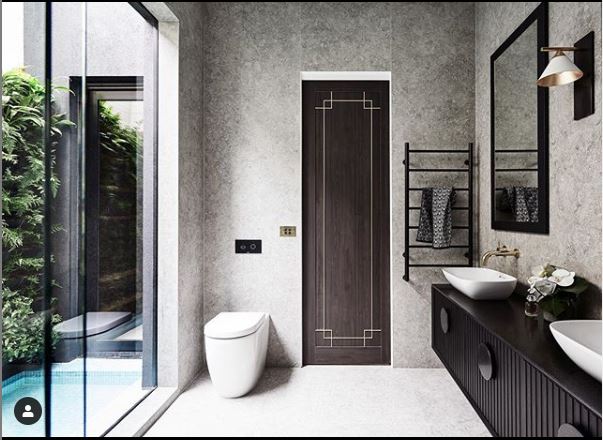 Statement Bathrooms
Following on from the 'Black Bathroom' is the emergence of bold, beautiful and colourful bathrooms.  We are no longer happy to accept the 'all-white' bathroom.  We will see a lot of bold colours.  The October edition of Ideal Home talks about the use of contrasting tiles that make a statement, used behind your sinks, back wall of your shower and especially across the floor.  Houzz's 2020 Design Report talks about the use of pastel colours such as pink (now anyone that knows https://www.instagram.com/katiadesign_/ will know that she is in her absolute element with the mere mention of the word pink), greens and blues, these will be used in the sanitaryware.
I don't think I could have found a picture that more perfectly fits this trend, the bathroom was created by @lbinteriors, and the sink is from @nood_co. https://www.instagram.com/p/B7OkkUMFxrK/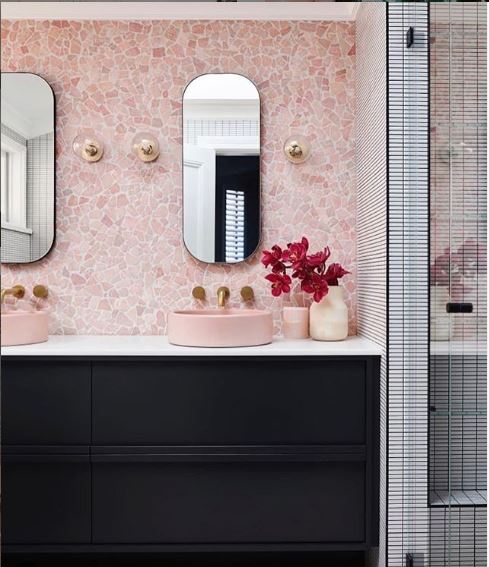 Well hopefully I have whetted your appetite and set your tongues wagging.  If you had to pick a favourite trend – which do you think you'd be going with?
Until next month – Toddle Pips