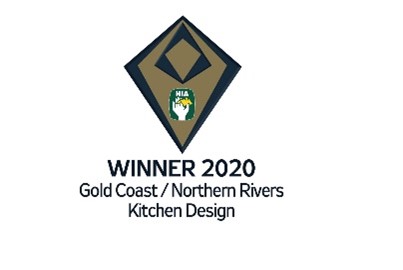 Roly Roundup – A year in reflection
Well, 2020 is coming to an end and I'm pretty sure that is going to make for some pretty impressive celebrations come New Years Eve, as we say goodbye to this incredibly challenging and for many devastating year and toast (hopefully) a new chapter.
When the COVID-19 pandemic first took hold, we all were very worried – we didn't know what it meant for both the business and all of our lives.  It was a very difficult time and as a company we learnt we had the most amazing team.  Everyone pulled together and supported each other through this incredibly challenging time, and I have to say I was so proud of everyone.  As a company we have been so incredibly fortunate and have not had any downtime, we are in the building industry were considered an essential service.  Have to say Mum and Dad were probably regretting their purchases of fishing and gym equipment that was set up in the house in anticipation of time spent at home with the family.
At the start of the pandemic my Mum decided that she should put her name down for nursing, as in her previous life she was an ICU nurse, she felt that it was the right thing to do.  We know that throughout most of the World the health care service has been put under such incredible strain, however we have currently been so incredibly fortunate here in QLD that although she loved being back on the Wards, she wasn't needed for COVID, and so she was able to return to her day job here.
When Queensland's restrictions started to lift – everyone got to go out and celebrate Mid-Year, and what a cause to celebrate (once again leaving me behind ☹).  This time they went Go-Karting – it will come as absolutely no surprise to know they are all super competitive.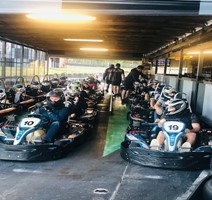 This year we decided to enter some of our stunning client's kitchens into both the KBDi & HIA Awards.  This is the first time, we, as WMW, have entered into any awards and so we had no idea what to expect.  We are so immensely proud that in the KBDi Awards, all three entries were finalists in their chosen categories.  In the HIA awards, we were then super proud that Leighton's design won the 2020 Gold Coast / Northern River Kitchen Design Award.  Mum's only disappointment was – there was no gala event as I'm pretty sure she'd already picked out her dress.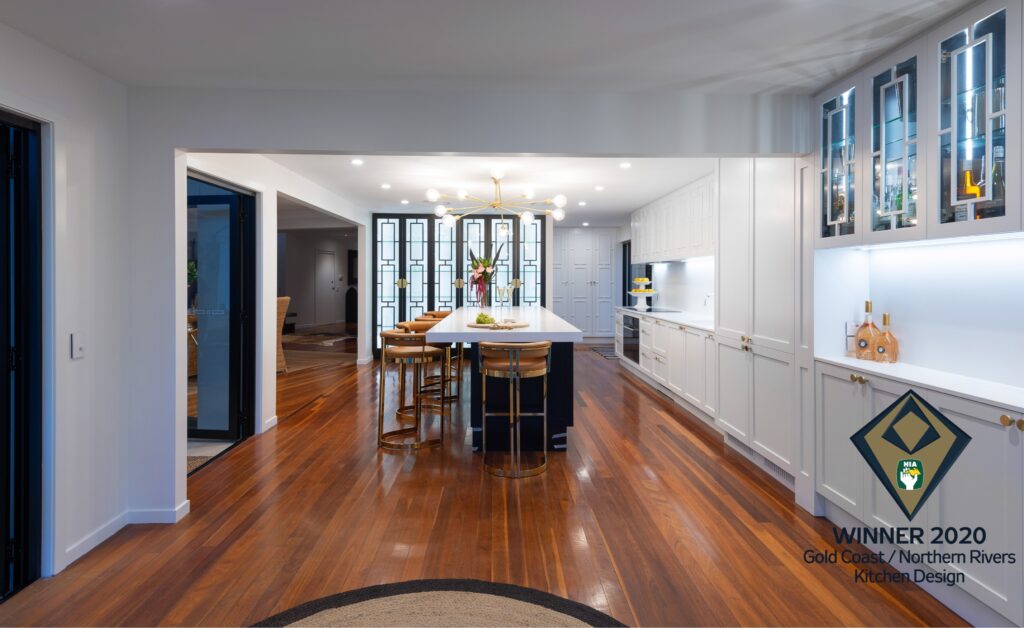 We ended this challenging year with a celebration at "The Lucky Squire" in Broadbeach and as always much fun and merriment was had.  We honestly believe that during this very challenging year we have been able to truly see the support and the brilliance of our team.  They have most definitely stepped up and we consider ourselves incredibly lucky to work with them.  We truly do appreciate each and every one of them.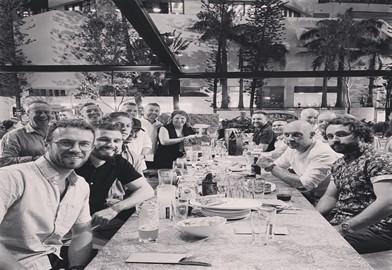 Year in numbers:
Posted 145 Instagram & Facebook Posts
Took on 7 new staff
Appeared in :
Cove Magazine – company profile x 1

Kitchens & Bathrooms Quarterly throughout the Year – 3 x profile
Kitchen Yearbook – we were given the honour of having our kitchen featured as the front cover.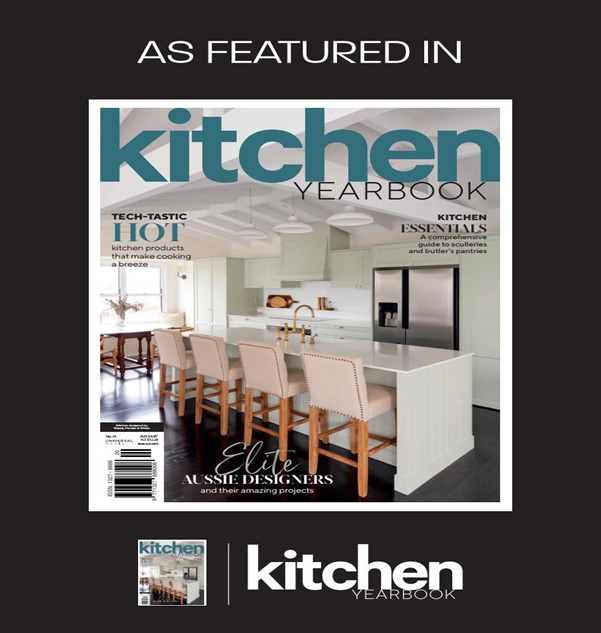 I believe I speak for everyone when I tell you that we have designed, manufactured and installed some pretty spectacular spaces this year and are planning on entering a number of kitchens into the KBDi and HIA awards again next year  – so watch this space……….
WELL THAT'S A WRAP – I WISH YOU ALL A WONDERFUL CHRISTMAS AND A SAFE AND HAPPY NEW YEAR – I LOOK FORWARD TO SHARING MY MANY ADVENTURES WITH YOU NEXT YEAR – WOOF WOOF X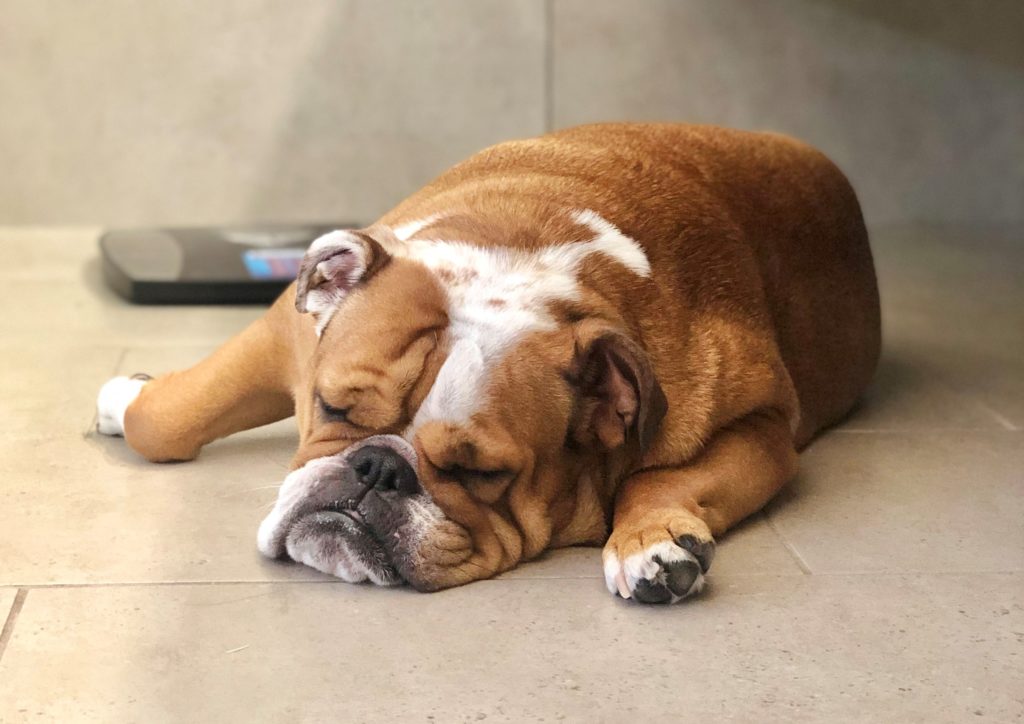 Roly RoundUp – June 2020
3 Best Kitchen Colour Trends for 2020
This month I decided to revive myself from my COVID-19 fog.  I have to admit that I seem to be the only one at WMW that has been able to take some time out (although let's be honest – nothing new there), everyone else at WMW has been hard at it during the entire time, as they were incredibly fortunate that the building and construction industry remained open♥.
With a lot of you humans spending more time at home than previously you have probably noticed how it might be time to carry out some renovations in the home, and in particular, the kitchen.  This along with the timely introduction of the government incentive to help out with the cost of these renovations, I thought it would be a good idea to look at the kitchen colour trends of 2020.
The kitchen is one of the most important rooms/areas in a house – it is often the place where the entire family will congregate and where most of the socialising occurs.  The kitchen is most definitely the heart of the home and so it is important that you absolutely love yours!
Black is back
According to 2020 Elle Décor we shall see a lot of black kitchen cabinetry this year, and from what I have seen being designed in the showroom and created in the factory I would have to agree.  Black is so classic and versatile as you can pair it anything from warm woods to crisp whites. This is an absolutely beautiful example of this trend, we loved the end result as did the client.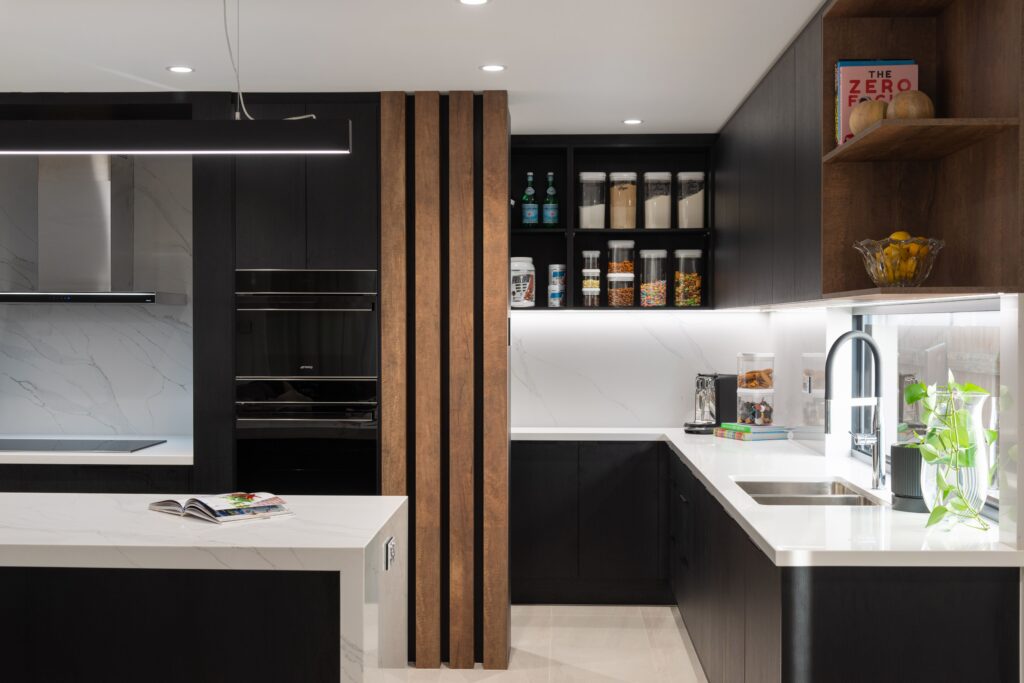 Mixed Wood
This trend is very 'now' and is most definitely the talk of the town, having been covered by everyone from Elle Décor to Home Beautiful.  The older style of this trend was mixing different paint colours, so overheads in one colour and base cabinetry in another.  The use of the wood grain provides a warmth and texture to the cabinetry, whilst the use of colour provides interest.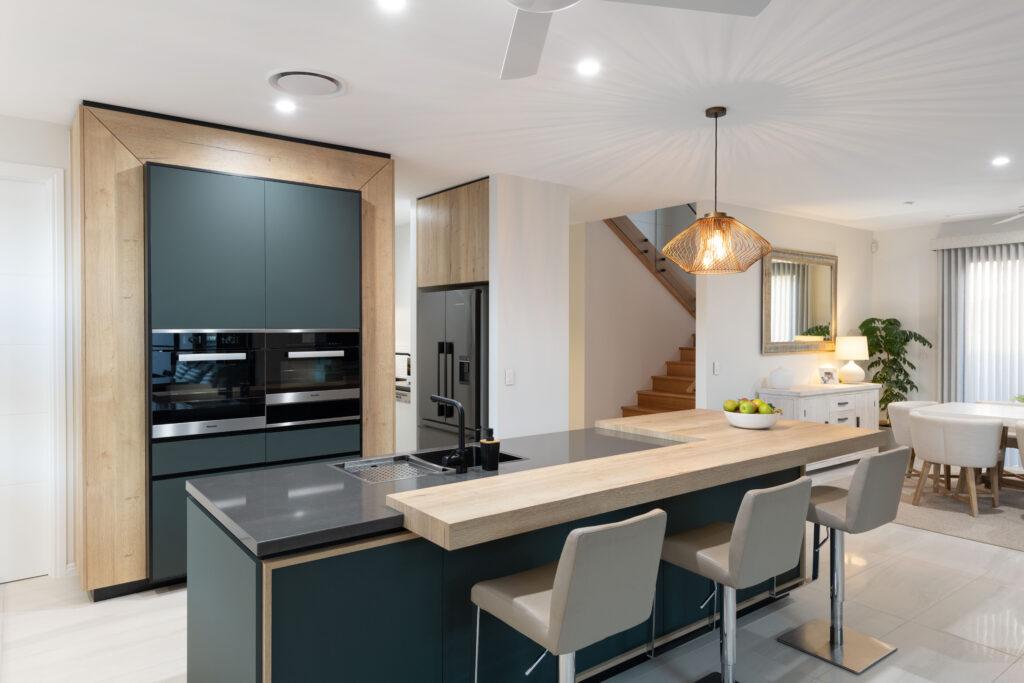 Sea Green
Now I know that my Mum was never so happy as to see this colour re-emerge as a 2020 trend.  This colour takes her back to her favourite pair of shoes when she was younger.  This gorgeous  colour immediately creates a feeling of tranquillity and serenity, and it goes with nearly everything.  Here in all its glory is our stunning example of this kitchen colour on the front cover of the Kitchens & Bathrooms Quarterly Yearbook ♥ (we were so proud when we got the phone call to say that they had picked our kitchen).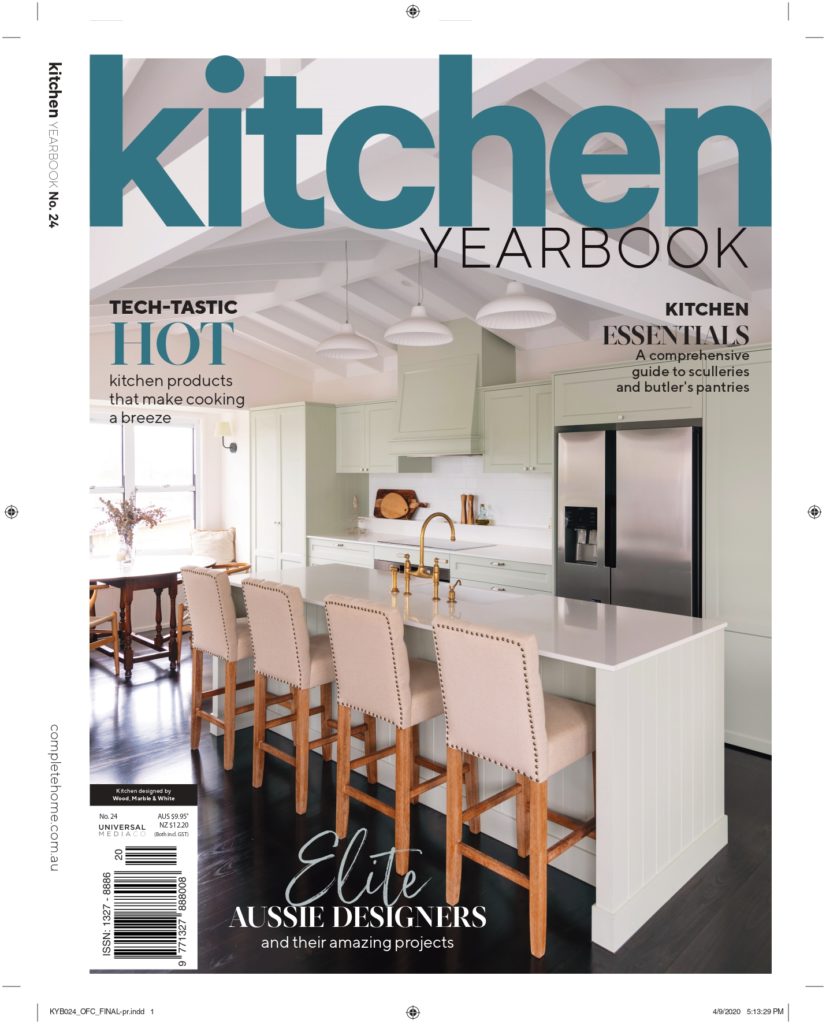 Well hopefully I have whetted your appetite and set your tongues wagging.  If you had to pick a favourite – which do you think you would be going with?
Until next time – Toddle Pips